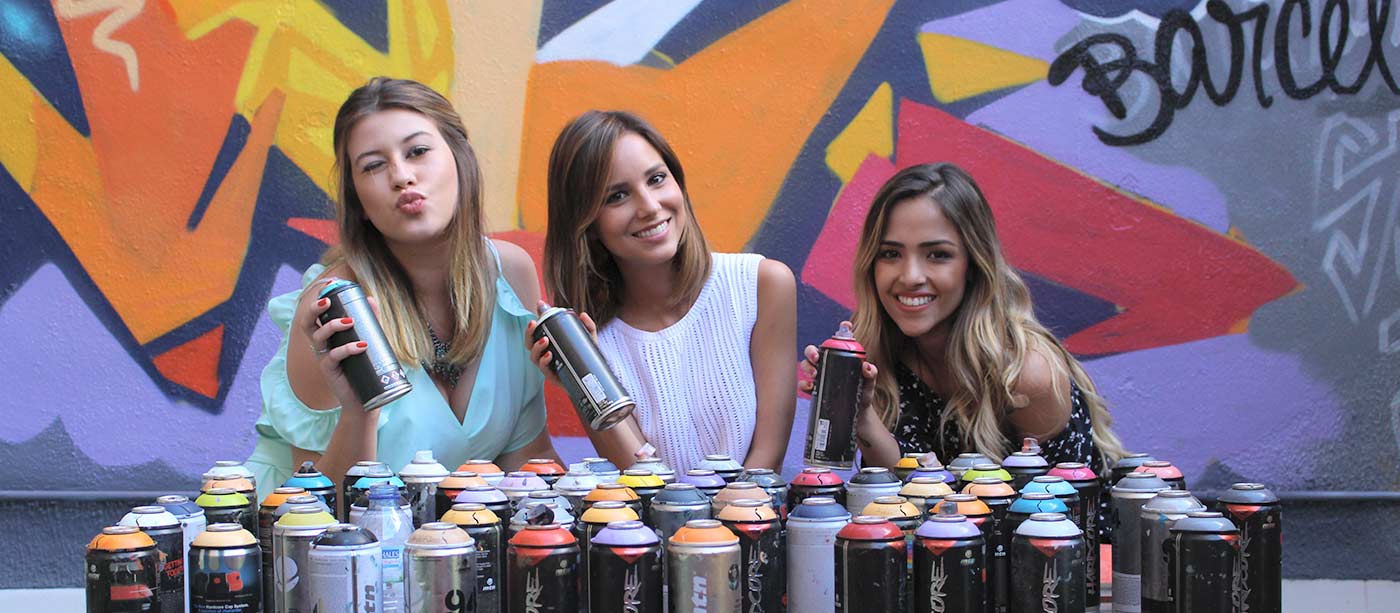 Yolo Barcelona at Sant Jordi Hostels
Sant Jordi hostels hosted the Brazilian web serie Yolo Barcelona
Yolo Barcelona at Sant Jordi Hostels
Sant Jordi hostels hosted the Brazilian web serie Yolo Barcelona
Yolo Barcelona Rocks the skate hostel
Sant Jordi hostels hosted the Brazilian web serie Yolo, where our guests were Pedro Porto, a very talented graffiti artist from Rio de Janeiro and also the bloggers Gabi Luthai, Nina Secrets and Luisa Accorsi.
You must be wondering ¿Why do these guys came to a hostel in Barcelona?
One of the web series episodes is dedicated to the city of Barcelona, which the main idea was to show various places in the city and also important elements like architecture and art.
Sant Jordi hostels and Grupo It Brazil reached an agreement to choose the Hostel Sant Jordi Sagrada Familia as a perfect place for Pedro Porto to teach the bloggers how to do graffite.
We hope you guys liked the pictures of this wonderful afternoon we had with these amazing crew.