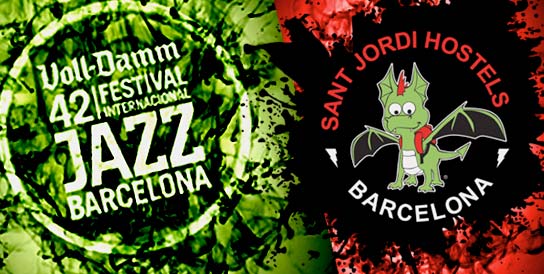 Are you a Barcelona Backpacker? Then you should not miss out on the 42nd Voll-Damm, one of the largest and most ambitious jazz festivals in Europe.
For 42 years Barcelona has played host to an annual jazz festival.
This is great chance to have fun!! Some of the best and brightest world music and jazz artists will be performing at this year's festival, including Jamie Cullum, Omar Sosa, Jaques Morelenbaum, Concha Buika, Richard Galliano, Peter Brötzmann Chicago Tentet, Paolo Angeli, Steve Wilson-Bruce Barth Duo, Lee Konitz-Dan Tepfer Duo, and JD Allen Trio.
Tickets will sell out quickly, so make sure that you move quickly if you have your eye on a particular gig.
Come to our hostels in barcelona, and enjoy theSant Jordi Hostels Barcelona activities. Peace!