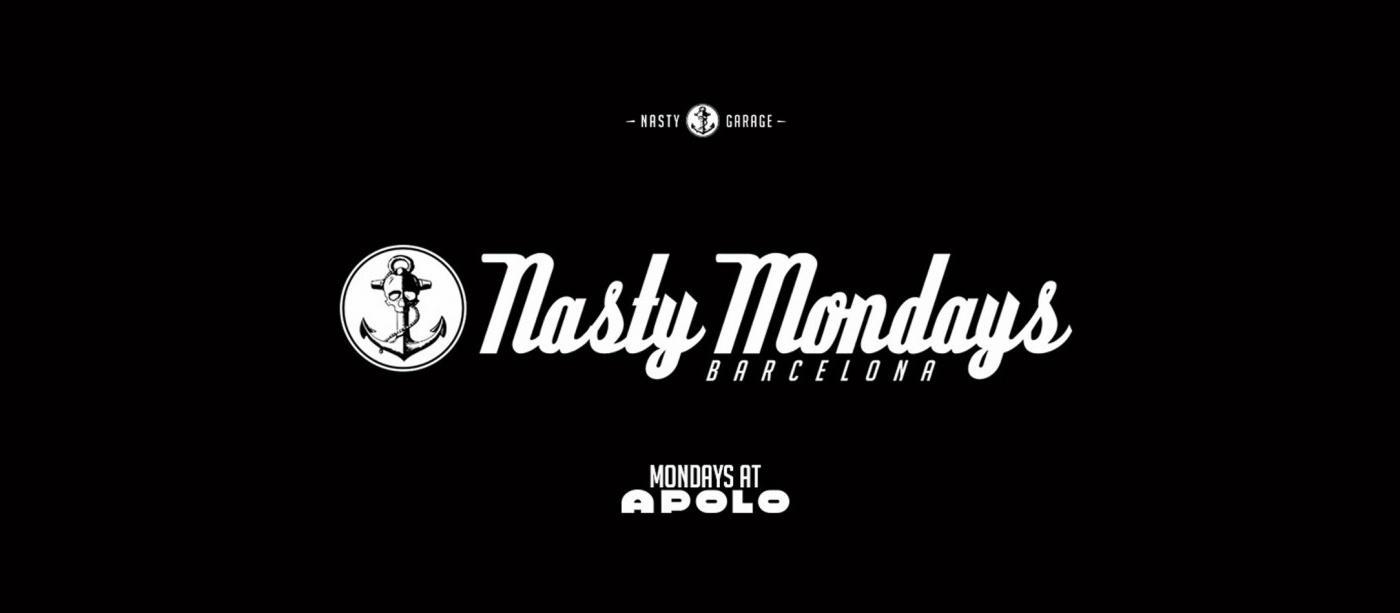 Nasty Mondays, the Infamous Party in Barcelona
The "Nasty Mondays" party at the Apolo theater in Barcelona is one of the best nightclub parties in Barcelona
Nasty Mondays, the Infamous Party in Barcelona
The "Nasty Mondays" party at the Apolo theater in Barcelona is one of the best nightclub parties in Barcelona
Sant Jordi Hostels Recommends Nasty Mondays
The coolest, wildest and most hedonistic weekly party in Barcelona, Nasty Mondays, at Sala Apolo, is Sant Jordi Hostels' recommendation for the best party in Barcelona. Every Monday night in the now famous concert hall/club, Sala Apollo, in the Poble sec neighborhood of Barcelona, DJs Max and Sören blow minds with their wild antics, inspired track selection and complete disregard for the norms of the trendy European club scene. Spinning a mix of rockabilly, 80's new wave, 90's grunge, recent hits and remixes, DJs Max and Sören have created a legacy of party/club atmosphere that has no equal.
The Nasty Mondays Scene
Don't bring your mom to Nasty Mondays! That being said, If you're looking to have a good time, hear some great music, dance like crazy and forget about who you are supposed to be and how you are supposed to act, Nasty Mondays is the party for you. Everyone has their own unique taste in music as well as their own personal preference when it comes to which bar or club has the best atmosphere. Some people like to dance to hip hop, others prefer modern pop, and still others are in to house, techno or industrial. Nasty Mondays does not ascribe to any of these preconceived notions of what a club should be. Instead, Nasty Mondays has created their own, new and unique definition of club scene cool.
The atmosphere at Nasty Mondays is an international, rock, indie, garage, skate, surf, snowboard, hardcore, let loose, tattooed, who gives a s@#%, be yourself and party like a madman, environment that is just plain fun. Barcelona is an internationally vibrant and artistically rich city with a thriving surf, skate and snowboard scene where almost anything goes and nothing is cooler than being beautifully unique and individual. In the true spirit of Barcelona cool, Nasty Mondays has created a unique party/club environment that celebrates individuality and personal creativity.
How to get to Nasty Mondays from our Hostels in Barcelona
Just ask your friendly neighborhood receptionist to give you directions to Sala Apolo from whichever one of our Barcelona Hostels you might be staying in.
If what you're looking for is a real party-hostel environment and you don't care about being as close as possible to Nasty Mondays, check out our Sant Jordi Hostel Alberg – It is the best Party Hostel in Barcelona and regularly organizes special party nights out to bars and clubs in Barcelona.