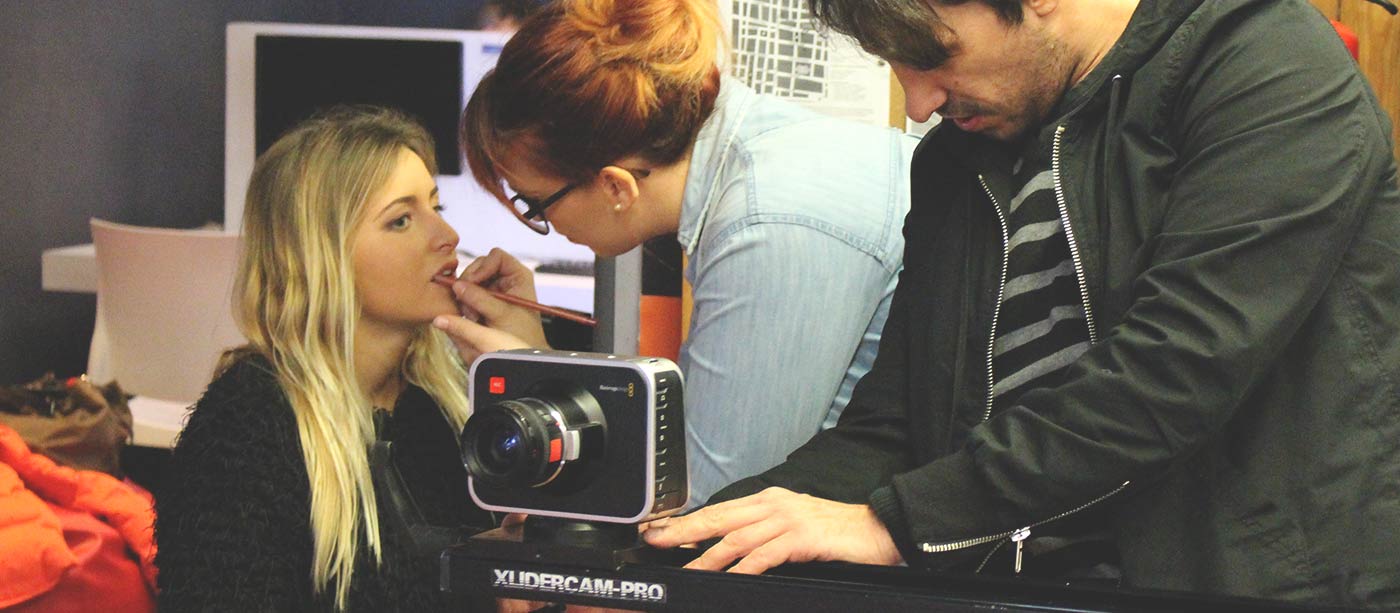 The Reality Show Grupetto, and Show Host Lucia Martiño on The Set at Sant Jordi Hostels Gracia
Ever wanted to meet a super hot surfer girl from the north of Spain – one who has a great personality, is intelligent, fun, laid-back, absolutely shreds at surfing, is super hot, prefers reggaeton to rock n´roll, would rather chill on the sofa and watch a movie than party like a rock star…. and, did I mention… is SUPER HOT?!?!
We had the chance to spend a few hours with the crew of the docu-reality show Grupetto, and the show´s host Lucia Martiño – champion surfer, amazing beautiful model-girl, world traveler, and all around cool person – as they filmed in one of our Barcelona hostels.
Since Sant Jordi Hostels Barcelona has the Fixie Bicycle Hostel Barcelona, Sant Jordi Hostels Gracia, and the Grupetto show is all about the Urban Bicycle Scene and a competition between 2 custom bike shops to build the best bike on a limited budget in a limited amount of time, setting a portion of the show in our hostel was pretty much a given. The Grupetto show is a high production docu-reality show for a Spanish speaking European market. If you speak Spanish and are into bad-ass custom bikes of all types, check out the the Grupetto web site or follow them on the Grupetto facebook fanpage.
Check out the episode of Grupetto that features our Fixie Bicycle Hostel Barcelona – only available on the Grupetto website.
We had a blast with Lucia Martiño and the entire Grupetto film crew. Hope that everyone enjoys the show!