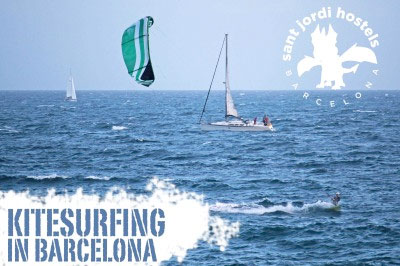 WOOO! kitesurfing in Barcelona!
Barcelona exploded in popularity as a kitesurfing!!!
kitesurfing is a water sport that uses the wind to pull a rider through the water on a small surfboard (similar to a wakeboard).
There are a number of different styles of kiteboarding, freestyle is the most common.
You might have thought that there was already plenty of reasons to visit our hostels in Barcelona.
Mediterranean Sea is the perfect place for beginners.
Kitesurfing lets you fly through the air in BCN!!!