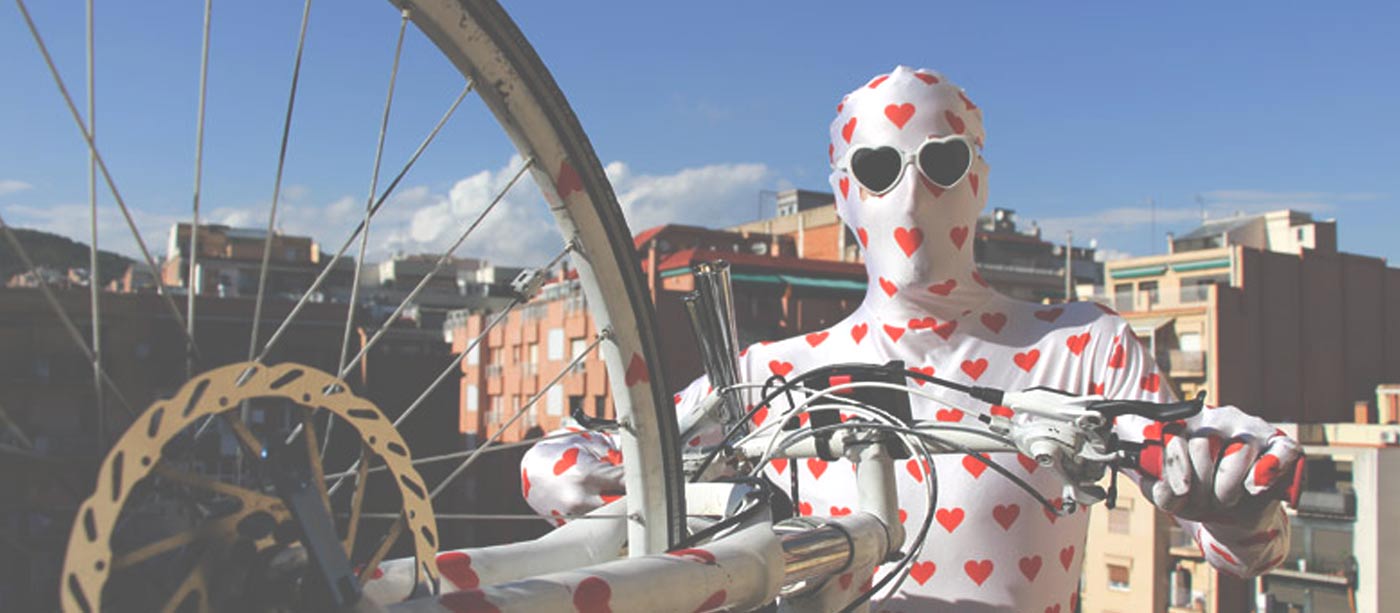 The Biking Love Man Visits Sant Jordi Hostels Barcelona
How cool would it be to travel around Europe riding a bicycle? Now imagine traveling dressed as a "LOVE MAN". That's exactly what our guest Ludovic is doing on the roads of Europe.
The "Love Man" Ludovic Courbin is a French cyclist who loves adventures on two wheels. His passion for bicycles gave rise to the idea of leaving his city in France riding his lovely bicycle covered with of little love hearts and making crepes in exchange for a place to sleep among other extravagant things.
He told us that his costume makes it easier to make new friends and meet interesting people. A lot of people ask to take pictures with him. In his short stay in Barcelona he decided to stay at one of our Sant Jordi Hostels Barcelona – the Skate Hostel Barcelona, Sant Jord Hostels Sagrada Familia. We had an amazing time hanging out with him and listening to a few of wild tales of adventure. Now he is off to the island of Menora. He is on his way to visit his mother… just to tell her "SURPRISE MOM!!!"
YOU ROCK "LOVE MAN" SAFE TRAVELS AND KEEP THE LOVE