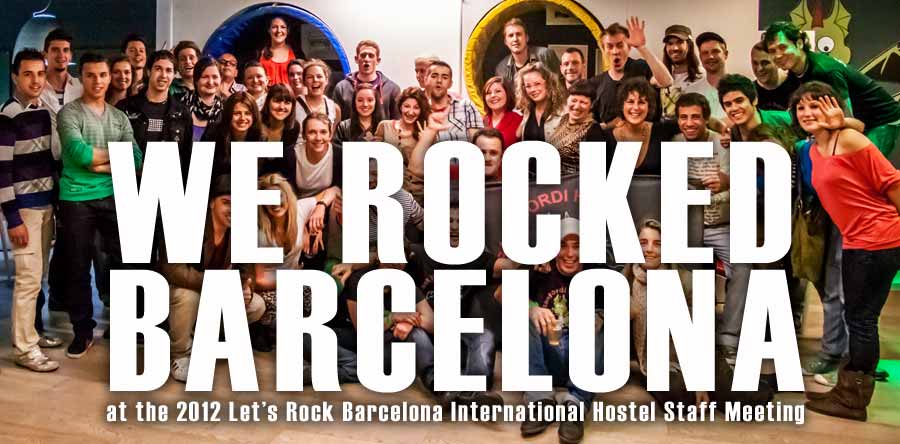 Our Lets Rock Barcelona International Hostel Staff Meeting of 2012 was a huge success.
Thank you to everyone who took time out of their busy schedules to come and help us Rock Barcelona. Hopefully everyone had a good time and got a chance to meet some of their fellow hostel workers from across Europe and around the world.
For everyone who couldn't make it this year, no worries, we are doing it again in 2013.
Check out some of the pictures of us rocking Barcelona in 2012!!!
BTW… these are the child appropriate photos.