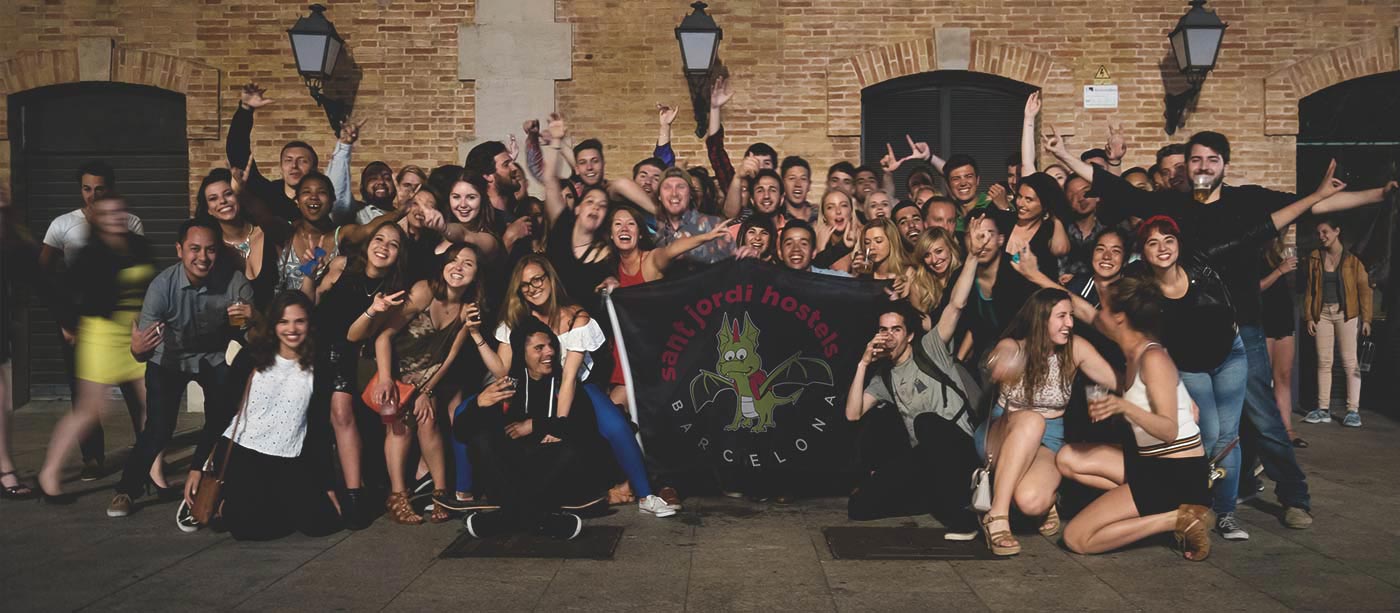 The Best Bar Crawl in Barcelona
Sant Jordi Hostels has the best bar crawl in Barcelona, and it is free!
The Best Bar Crawl in Barcelona
Sant Jordi Hostels has the best bar crawl in Barcelona, and it is free!
If you are in search of a place to stay with tons of activities, Sant Jordi Hostels is the place for you. We are a young group of people just like you looking to have a good time. Each night is a different experience. We typically go to a bar together and then head off to a club. Everything is explained in the hostel each day so you know exactly what the plan for the night will be.
The Best Thing About the Nights Out
One person from each hostel is in charge of each group. This means that you get a local going out with you!
They are free for our guests! We simply take you to the locations and entrance into the bars and clubs will be free as well. If all you need to pay for is drinks, why not join the fun?
We meet up with all of the other Sant Jordi Hostel locations. Depending on the season that you come, there can be upwards of 200 people attending these pub crawls. This is a great opportunity to meet people from all over the world in a laid back way.
Before we leave for the night, we have events in the hostels. Obviously it starts with dinner! Everything we offer is optional so there is no obligation to do it all. It is important to note that we do not take you back to the hostel. The best way to get back would either be by bus or by taxi. Every night, except for Saturday, the metro is not open until 5am. If you want to know more about the metro, check the link below:
Our goal is to have an enjoyable nightlife experience without breaking the bank. We go the best bars and clubs in Barcelona. These places are interesting to everyone; ranging from locals to tourists that are there for only a night or two. If you want to party, you have come to the right place!
I am sorry to do this, but there are two things that need to be brought to your attention:
Drinking on the streets of Barcelona is illegal.
You cannot make noise on the streets. Not only is it disrespectful, but we have a strong relationship with our neighbors and take pride in that.
More than a hostel, a life experience. Now is your time to make memories in Barcelona with us!