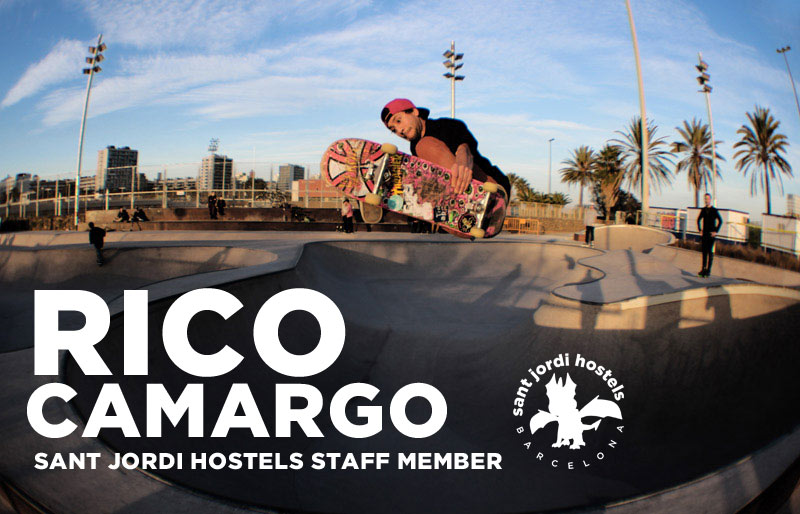 Rico Camargo
Sant Jordi Hostels Barcelona Talented Staff
We are very proud to have Rico Camargo as part of the Sant Jordi Hostels Team. Everybody knows Sant Jordi Hostels is much more than just a place to sleep in Barcelona!! We love good times… and action!!! And, skateboarding is at the top of the list!
Rico Camargo is a very talented and dedicated skateboarder, as can be seen from the photos above. He is also a young Columbian who makes heaps of people happy… especially our Sant Jordi Hostel Barcelona customers. Come visit Rico at our Skate Hostel in Barcelona – Sant Jordi Hostel Sagrada Familia.
Sant Jordi Hostels Wish you a happy and magical new year. We hope it brings lots of joy and skateboarding!!!
Keep it Rocking Rico!
Photographer: Duda Castro