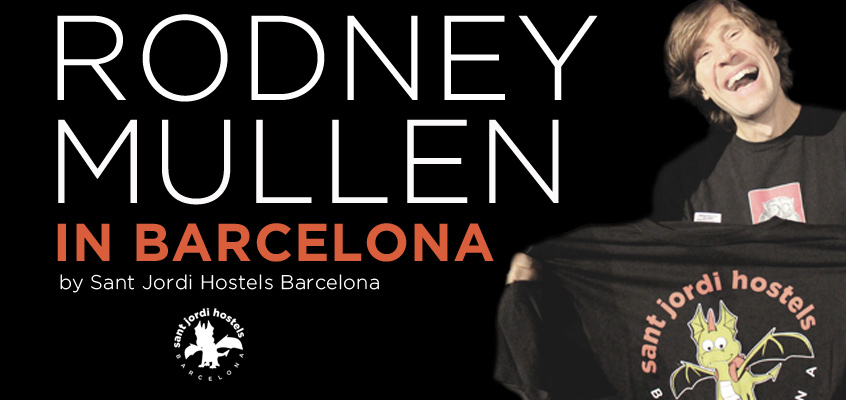 Rodney Mullen Visits Barcelona & Gets a Sant Jordi Hostels Welcome
We were so excited to hear that skateboarding legend Rodney Mullen would be making a Barcelona appearance for the "Strata+Hadoop World – 2014 Make Data Work" event at the Barcelona Forum.
We sent our Marketing Manager, Duda Castro down to greet Mr. Mullen, and provide him with a Sant Jordi Hostels gift package. Of course we told him all about our Barcelona Skateboard Hostel – he seemed pretty impressed to discover that there is a Barcelona hostel with an actual indoor mini-ramp!
We also couldn't pass up the opportunity to get an autographed Sant Jordi Hostels T-Shirt (which we will proudly display in our hostel reception).
In case you are not a skateboarding enthusiast or you missed out on the basics of the history of the sport of skateboarding, Rodney Mullen is one of the quintessential figures int the development of modern street-skating and is the inventor of more than 25 skateboarding trick: including such fundamental maneuvers as the "flat-ground ollie", "kick-flip", "heel-flip", & the "ollie impossible."
Ok… he is also an amazing motivational speaker. In our opinion, Rodney Mullen is just an amazing person. Thank you Rodney Mullen!