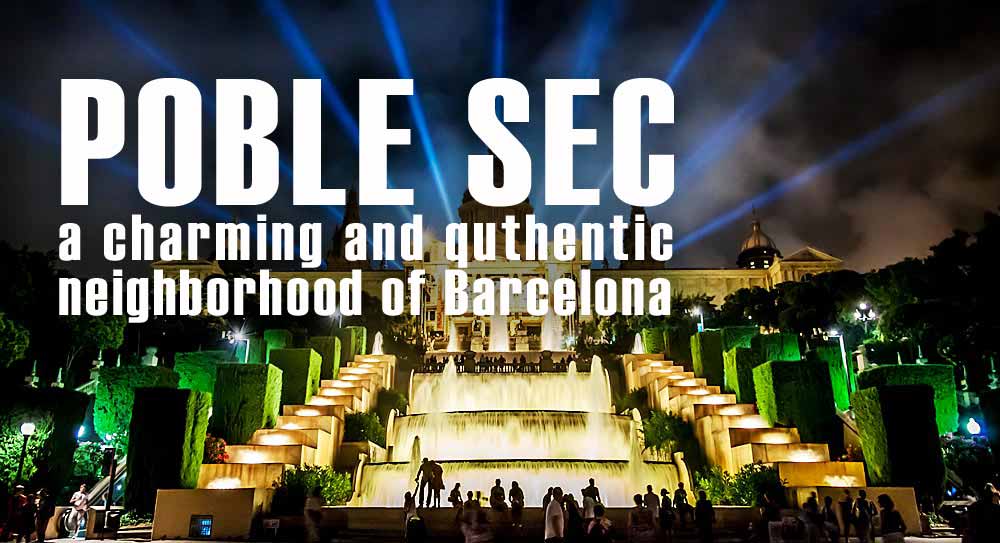 The Benefits of Staying in Poble Sec
An ideally oriented Barcelona neighbourhood, Poble-Sec is located directly between the Montjuic Mountain and Las Ramblas.
Because Poble Sec is a nice residential area just outside the gothic quarter, it is quieter than the city center and still only a 10-15 minute walk from Las Ramblas and Plaza Catalunya. It is the perfect choice if you want to be centrally located and, at the same time, away from the crowds of tourists that are found in other parts of the city.
Poble Sec is also the place in Barcelona for the lover of fine food. With lots of great bars and restaurants that are local gems and have not been discovered by the average tourist, in Poble Sec you can feel like a true "Barcelonés" and dine like a king for a reasonable price.
Things to do in the Montjuic Mountain Area of Poble Sec
Besides great places to eat, Poble Sec provides the option of exploring the vast Montjuic Mountain area. Exploring the Montjuic Mountain, you will discover an amazing view of the entire city and the Mediterráneo on a beautiful ¨green walk¨ with fresh air and some amazing parks and gardens. A few other cool thing to check out in the Montjuic Mountain area are the Fundació Joan Miró, the Estadio Olímpico Lluis Companys, the Jardín Botánico de Barcelona, The Museu Naccional d'Arte de Catalunya, the free museum at the Caixa Forum and the famous Magic Fountains of Montjuic – a water and light show choreographed to music played over loudspeakers that attracts more than 2.5 million visitors per year.
These are only a few of the many reasons why Poble-sec is a perfect place to stay while visiting Barcelona. You can both observe and feel a part of the real life of the Barcelona locals and with a very short walk take advantage of some of the fabulous tourist attractions that Barcelona has to offer… also, if it's your thing, you will end up in the middle of some of the biggest parties in the city.
Our award winning Sant Jordi Hostel Mambo Tango is located in the Poble Sec area of Barcelona and is continually one of the top Rated hostels in Barcelona.