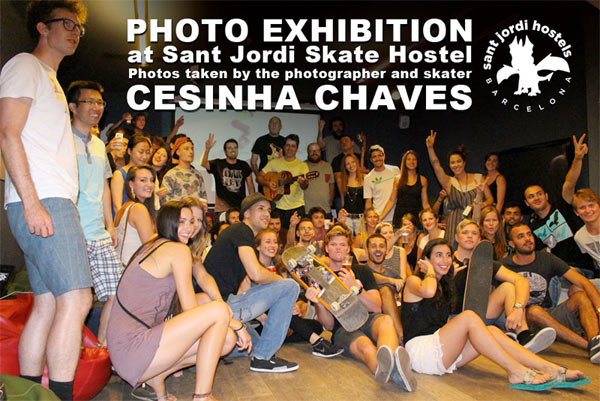 Last night was the grand opening party for Cesinha Chaves photos exhibition in Barcelona.We had so much fun at Sant Jordi Skate Hostel.
Good vibes, photos & awesome music!!
We would like to thank you our staff, friends, guests, Ripping Magazine, Sergi Arenas and our special guests Flavio Badenes and Cesinha Chaves.
Exhibition dates
August 19th – 24th
Sant Jordi Skate Hostel
c /Freser 5 Barcelona
There were some great photos from Cesinha Chaves exhibition last night!