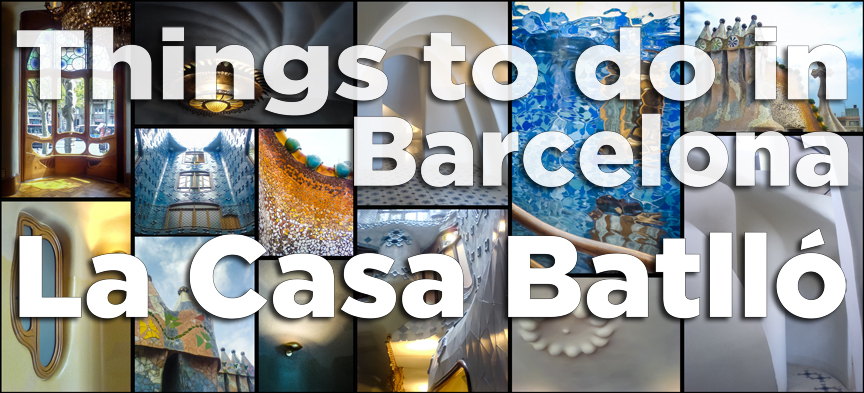 *This blog Post is part of our Things To Do In Barcelona series and is included in our blog category Barcelona Tips.
The Casa Batlló is one of the most popular tourist attractions in Barcelona – and one of the most expensive as well. As I said about the Sagrada Familia and the Park Guell, and just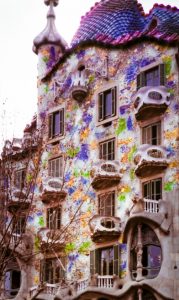 about everything else created by Antoni Gaudi, the Casa Batllo is unique, otherworldly, ridiculously cool, and there is nothing else like it in the world.
Located very close to the city center, about halfway up the Passeig de Gracia, the Casa Batlló is easily accessible from most parts of the city. Getting to the Casa Batlló is as easy as walking along the Passeig de Gracia until you see the most amazing building ever.
*A quick tip – check out the Magic Nights at the Casa Batllo. For an unforgettable cultural experience and a truly magical night of live music at the Casa Batlló, the Magic Nights at the Casa Batlló is a unique and not too expensive opportunity. This is not for everyone. But, if you wanted to go see a flamenco show in Barcelona (which I really wouldn't recommend, as flamenco is not a part of Catalan or Barcelona culture) check this out instead! (scroll down for more information).

Why the Casa Batlló
The Casa Batlló is probably the most dramatic example of Antoni Gaudi's innovative, decorative architectural style. Not interested in architecture? You will be after seeing this stunning residence designed by the master of Catalan modernist Art Nouveau architecture.
From a staircase modeled after a whale's spinal cord to a mushroom-fireplace sitting room, the Casa Batlló is a remarkable blend of decorative art nouveau design, inspiration from the natural sciences, rich symbolism and a playful use of natural light.  One of the true masterpieces of Antoni Gaudi's prolific career, the Casa Batlló is a Barcelona tourist attraction not to be missed – if you are willing to fork out the rather inflated entrance fee.